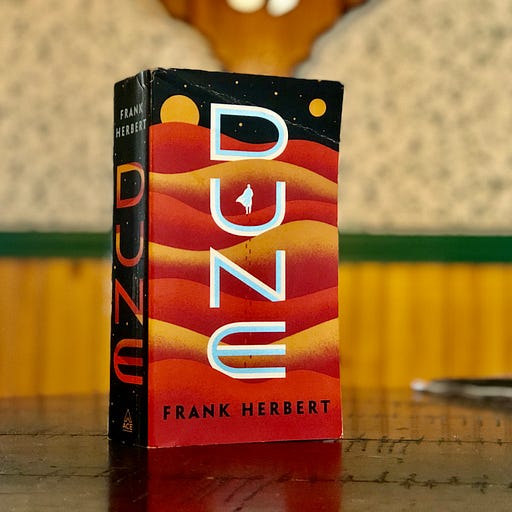 Oct 8, 2020 • 3M
New Worlds Podcast: The Teaser Trailer
An occasional podcast from the Reading List newsletter about science fiction, writing, and the future of reading.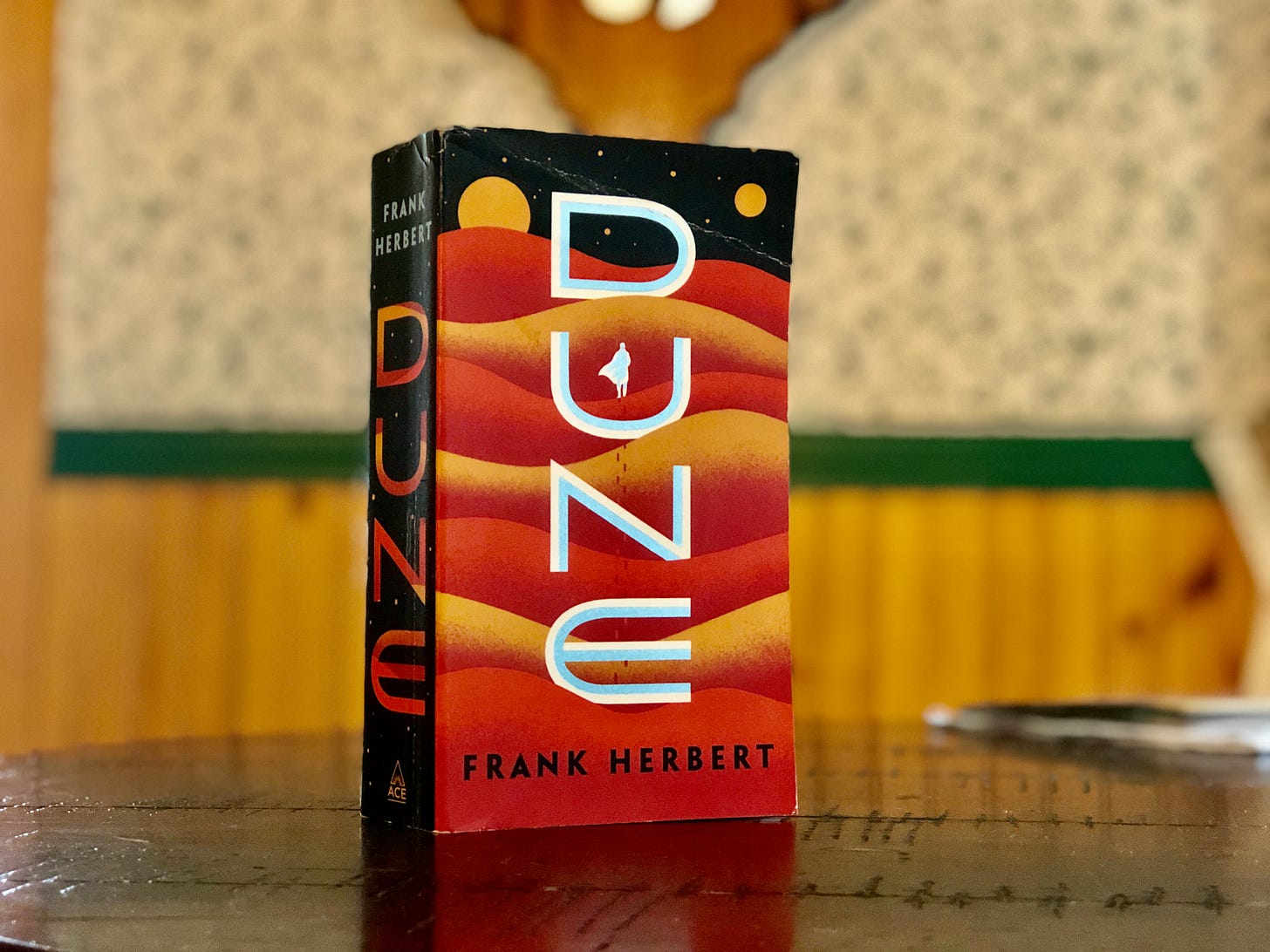 On October 8th, 1920, Frank Herbert was born in Tacoma, Washington. A bright child growing up, he knew from an early age that he wanted to become a writer. As a teenager, he began working for a local newspaper, and later became a full time reporter, before eventually trying his hand at science fiction.
While he placed a handful of stories and eventually a full novel at Astounding Science Fiction, it was a USDA experiment designed to stabilize wandering sand dunes in Florence, Oregon that caught his eye. He planned to write a feature article about the project, only to be sidetracked as he began to think about a much larger, grander story.
This story was set on a desert world, thousands of years in the future, and wrapped in all of his interests in ecology, power, and humanity. That story became Dune, one of the best-known science fiction novels ever written.
Up to this week, I've been working on a podcast about Frank Herbert and Dune, something that would coincide with the release of the upcoming Denis Villeneuve film, and which would explore the novel's fascinating origin story. How did Frank Herbert write the book, and how did it become one of the genre's more influential works? How did it become a blockbuster movie in the 1980s, and how did Herbert's son Brian go about building on his father's work to continue the franchise?
Those are all questions that I've been working to answer, interviewing people like Mary Robinette Kowal, Alec Nevala-Lee, Tim O'Reilly, John Scalzi, Ian Schoenherr, Gary K. Wolfe, and many others. Then Warner Bros. decided to move the film to October 2021. Accordingly, I'm delaying the podcast until sometime next year, to give myself more time to conduct interviews and research, and practice a bit more with audio.
But, I'd already finished a teaser trailer for the podcast, and given that it would have been Frank Herbert's 100th birthday today, it seems like a fitting time to release it as a taste of what's to come with this particular project. Since I announced the project last month, I've had a number of you subscribe to the podcast to support it, which I appreciate deeply: it's allowed me to buy some equipment, subscribe to Blue Dot Sessions for music, and the materials that I've been using to research this project.
If you like what you hear and want to help chip in, please consider subscribing — your contributions will help make this project even better in the coming months.
In the meantime, I'm going to be continuing to focus on Herbert and Dune — as well as another big SF epic, Foundation. As I've been working on this season about Dune, I've always envisioned a second season to be about Isaac Asimov's classic series, and with Apple adapting it as a series, I figure it'll make a good followup.
Anyway, thanks for listening. A regular roundup email is headed out tomorrow, in which I've got a belated addition to the October book list, an interview with Larry Niven about Ringworld (which hit a milestone of its own this month: 50 years), and more.
Andrew