Hello!

Here's a special announcement edition of Wordplay, because that thing I mentioned to keep an eye out on in my last letter? I can finally say what it is: I'm writing a book!

The contracts have been signed and counter-signed, and the announcement just went up on Syfy: I'm writing a book about the history of cosplay, and believe me, I'm super excited about it.
But as fascinating as the current state of cosplay is, Liptak is also interested in exploring where it came from by researching the history of halloween costumes, Hollywood designers, and old costume masquerades from the earliest conventions. Cosplay: A History is a deep-dive examination into the dynamic story of cosplay and how it has grown to become a world-wide phenomenon.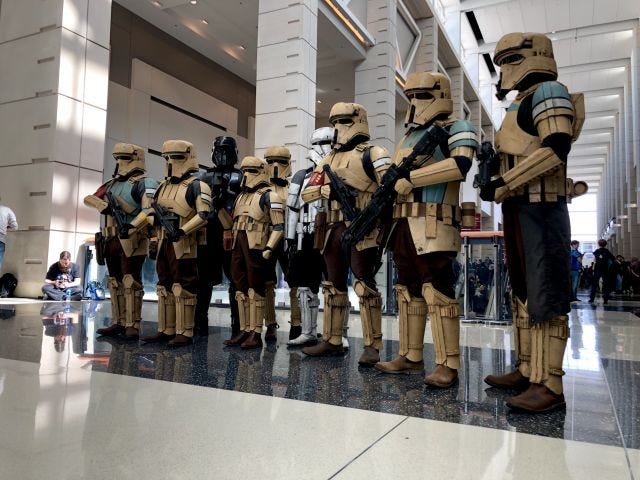 Seth Fishman at the Gernert Company brokered the deal with Joe Monti of Saga Press. The initial goal as it stands right now is to have it turned in by next March, with it to hit stores in 2021. I'll be doing quite a bit of research and writing in the coming months, and expect to see more about cosplay as I write.

The book is going to cover the broad history of cosplay and the state of the field. I'm looking at a lot of things: renaissance fairs, masquerade balls at science fiction conventions, groups like the 501st Legion, 405th Infantry Division, historical reenactors, protestors, and more.

The goal is to talk about why people dress up in costumes, and how they interact with the story that they're reimagining. It's a wonderful popular culture phenomenon, and there's a lot to delve into with the intersections of fandom, the making and entertainment communities, and technology.

So, stay tuned for more!

Andrew