Announcing New Worlds: The Story of Frank Herbert's Dune
A podcast about the science fiction classic
Warner Bros. has released the first trailer for its upcoming adaptation of Frank Herbert's Dune. The trailer looks really fantastic: a faithful adaptation that really takes the source material seriously. The original novel is one of my favorites, and I've been following the film as its developed over the last couple of years. The book has a long and storied history behind it, with a handful of adaptations, and a massive cult following.
Dune's story is a fascinating one, and it's something I've written about over the years for various outlets. With the new film coming, I wanted to turn my attention to the history of the novel, and explore not only the novels, but also its influence and impact on the science fiction genre, on environmentalists, and on readers.
The result is a new project that I've been working on for most of this spring and summer: a podcast that I'm calling New Worlds: The Story of Frank Herbert's Dune. It'll explore the larger history of Dune, and will examine who Frank Herbert was, how he wrote Dune, how he went on to expand it into a larger series, how his son Brian and author Kevin J. Anderson expanded the franchise with their own followup books, the ups and downs with the book's adaptations, and a bit more. It'll look at how Dune has endured as a classic, influential science fiction novel, and where it fits within the larger story of science fiction and the modern world of entertainment.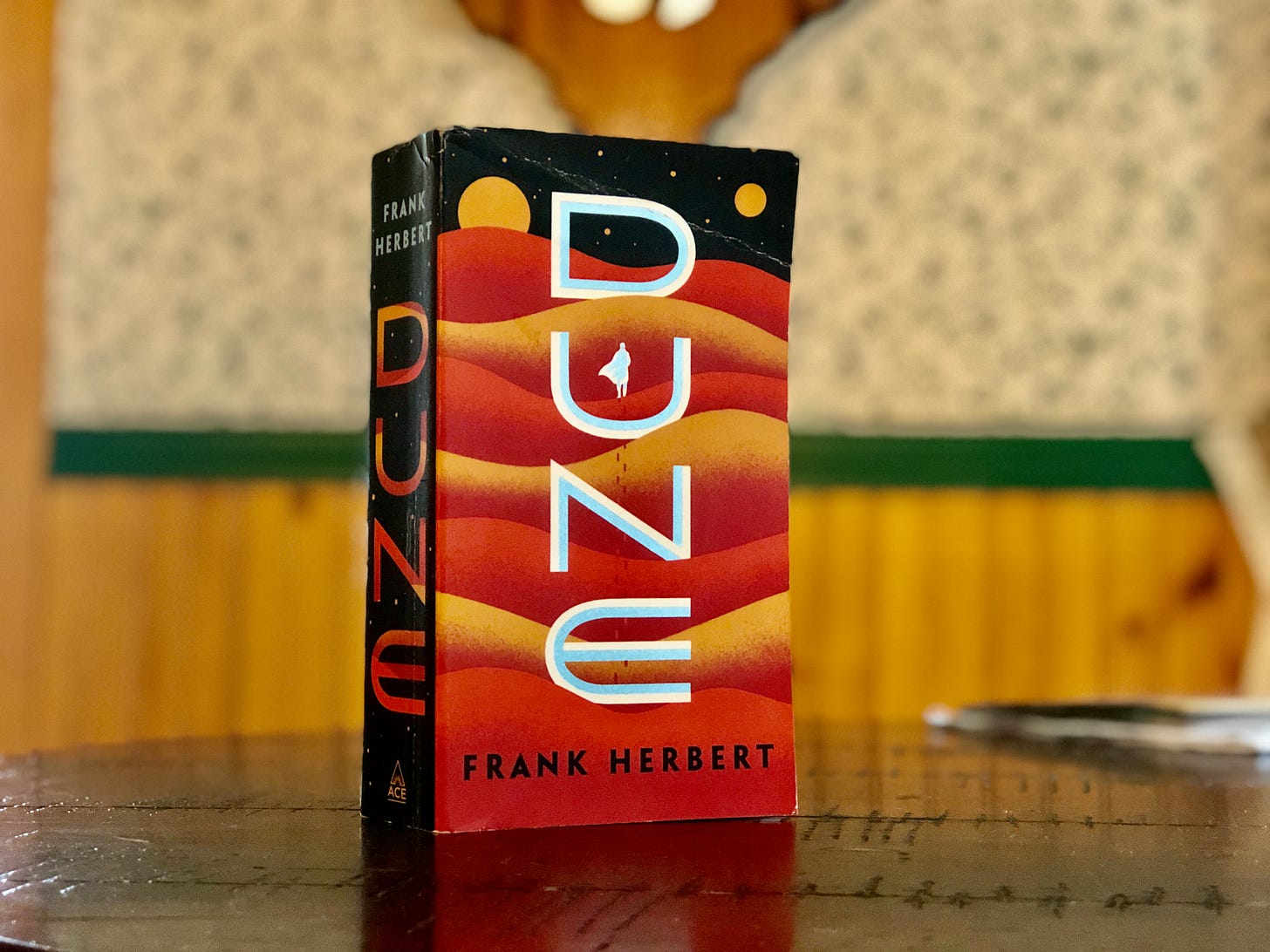 My goal here isn't to do a "two guys sit behind a microphone and talk about something," but a podcast that's more in line with a short documentary (a bit like what I did with the history of the Star Wars Expanded Universe for the Barnes & Noble Sci-Fi & Fantasy blog back in 2015). I've projected that this'll run for 10 episodes (each episode will come with an accompanying post), but I imagine that there could be an occasional extra here or there, depending on the interviews and work that's still to come. (I'm expecting at least one short bonus episode thus far.)
Podcasting is a bit of a new thing for me, but it's a field that I've covered quite a bit over the years, and I really like some of the advantages that it brings: the ability to bring Herbert himself into the conversation through archival interviews and to hear people talk about the books and their legacies.
Overall, this'll be a fun experiment, something designed to introduce casual fans and those who are about to meet Frank Herbert's Dune for the first time. If it goes well, it's definitely a field that I'm going to dabble a bit more in.
I've been writing the project for a couple of months, and my goal is to release this podcast later this fall, a bit closer to when Denis Villeneuve's film hits theaters. Already, I've conducted a bunch of interviews with some people who are experts in the field of science fiction's history, as well as some people who knew Frank Herbert directly. There's more to come, and I'm still in the midst of writing and interviewing people for this project. I'm hoping to have an audio trailer in the near future, and I'll send our word when that's ready.
In the meantime, there are ways to support the project moving forward: sign up as a paid subscriber to this newsletter. This is a completely independent project on my part, and your financial contributions here will help make this a successful production.
If that's not in the cards, that's okay! If there's anything that I've seen from the podcasting world that helps with projects, it's word of mouth, and telling people about this project and this newsletter will definitely go a long way.
---
Thanks in advance — I'm very excited about this project and how it's turning out, and I'm looking forward to having everyone listen in.
Andrew