Discover more from Transfer Orbit
A newsletter about science fiction and the future
Over 1,000 subscribers
24 science fiction and fantasy books to check out this October
New takes on our current reality
How is it October already?
I think we've established that time is working in strange ways this year, and if this week is any indication, it's going to be an awful slog over the next 33 days. Go vote!
If there's any bright spot, it's that October is an excellent month for new book releases — there are a lot of heavy hitters from the likes of Kim Stanley Robinson, Alix E. Harrow, V.E. Schwab, Rebecca Roanhorse, and many others. I've rounded up 24 of them that you should check out.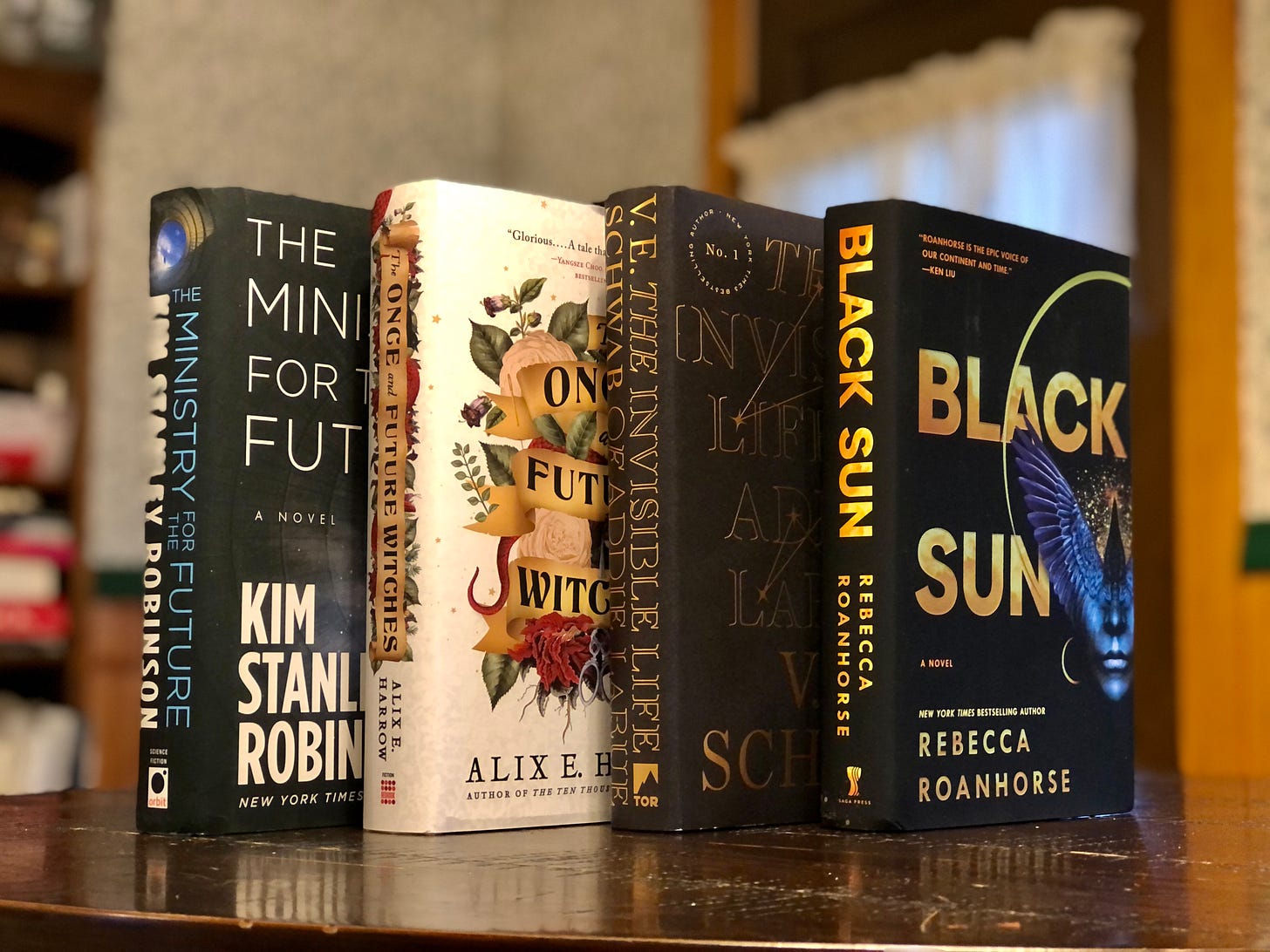 If you're coming by for the first time, welcome! This newsletter is my exploration of the world of science fiction and fantasy, writing, and the future of reading. If you like what you read, please consider signing up as a paid subscriber and sharing this newsletter with a friend or on social media — it helps keep this project going.
As always, links here are typically affiliates, and might result in a small commission to this newsletter.
---
September 30th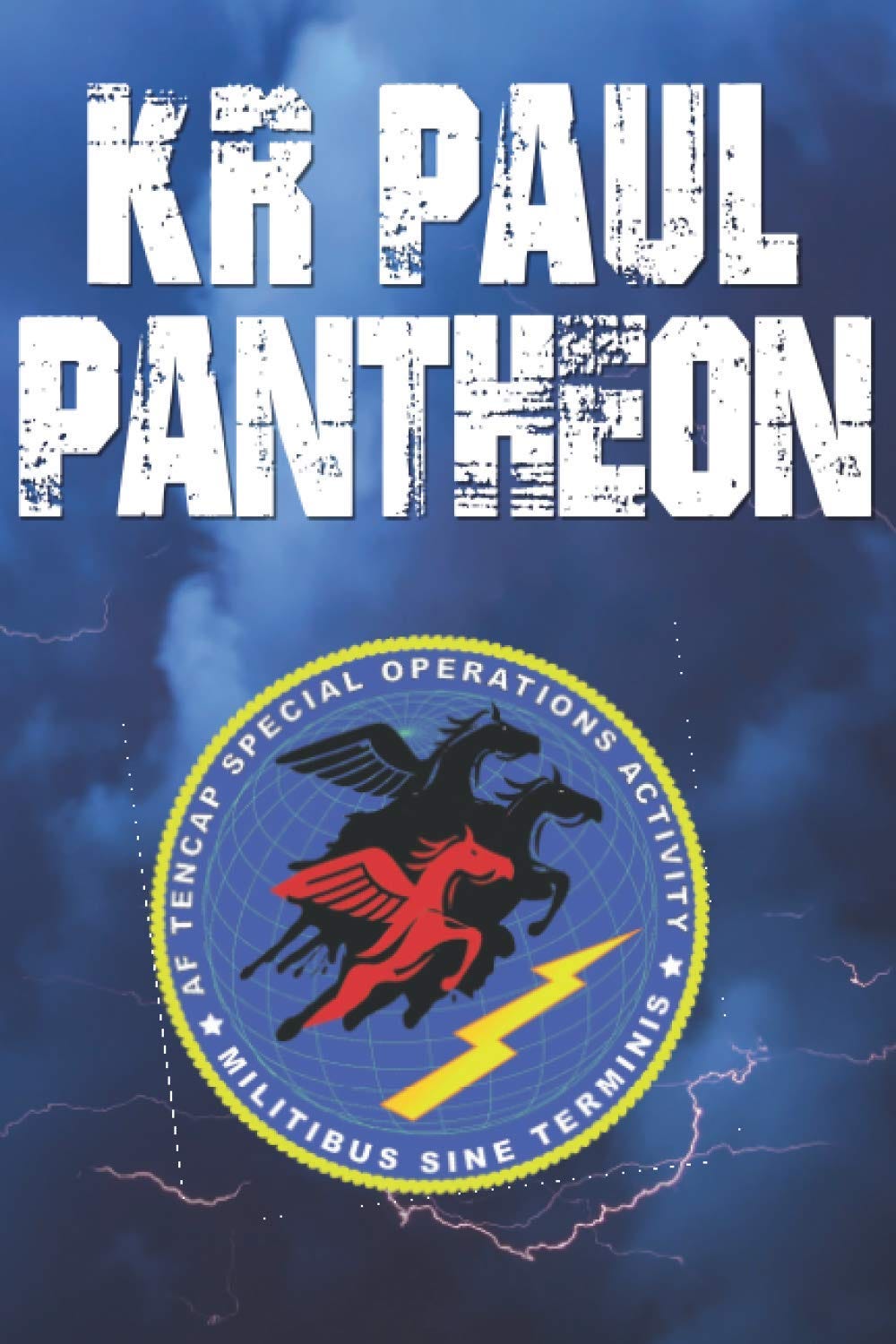 Pantheon by K.R. Paul
This technically came out yesterday, but it's close enough to squeak in on this list. In this debut novel, Air Force Captain Valerie Hall experiences a horrific attack, and discovers that she has the ability to teleport herself. With the revelation, she's ushered into a special operations unit known as Pantheon, whose members can transport themselves anywhere around the world. She has to figure out how to transition from administrator to battlefield operator. When a new enemy surfaces that threatens the world, they have to team up with their Russian counterparts.
October 6th
Fire Cannot Kill a Dragon: Game of Thrones and the Untold Story of the Epic Series by James Hibberd
Game of Thrones was a game-changing TV series, and a new book by James Hibbard chronicles the rise and fall of the series, from beginning to end. It looks like a really interesting overview of how the series adapted some novels that were supposed to be impossible to adapt.
Read an excerpt.
A New History of the Future in 100 Objects by Adrian Hon
Set in the year 2082, a fictional curator books back on the last couple of decades to highlight 100 fictional gadgets that changed the world up to that point. The book was originally kickstarted way back in 2013, and is now being republished by MIT Press.
Starting in 2020, we look at gadgets and systems like Ankle Surveillance Monitors, Silence Messaging, Smart Drugs, UCS Deliverbots, as well as social movements like terrorism, political uprisings, and international relations, and how they all interact.
Read the first six entries here.
The Bladebone by Ausma Zehanat Khan
Ausma Zehanat Khan has a fourth installment of her Khorasan Archives series (preceded by The Bloodprint, The Black Khan, and The Blue Eye), in which an oppressive sorcerer called One-Eyed Preacher is about to conquer the capital of the Black Khan, armed with a magical talisman.
All that stands in his way is Sinnia, Arian, and the Citadel of Companions, embark on a journey to find a mythical weapon known as the Bladebone, they're separated and forced to search on their own. But the Bladebone might extract a devastating price, and they'll be forced into a desperate battle to save their home.
Annals of the Western Shore by Ursula K. Le Guin
Library of America has been steadily releasing new volumes of work by Ursula K. Le Guin, and they've got a new one coming up, one that collects her Annals of Western Shore trilogy, which includes Gifts, Voices, and Powers. It's one of at least four upcoming volumes of Le Guin's work.
Pacific Storm by Linda Nagata
I've become a big fan of Linda Nagata's near-future books like The Red and The Last Good Man, and her next one looks to be pretty interesting: it's a thriller set not too long from now, in which Hawaii deals with a second massive hurricane in a decade.
The book follows Ava Arnett, a Honolulu cop who works in the autonomous Waikiki District. She's haunted by the memory of the last major hurricane to hit the region, and as another is on its way, she discovers a conspiracy that's throwing the AI she relies on, HADAFA, out of whack.
Strange Labour by Robert G. Penner
In this new dystopian future, almost everyone from around the world has left to work on some massive earthworks, part of a shared, global compulsion. Those unaffected (everyone who isn't neurotypical) by the ailment are left to try and fend for themselves and rebuild their own societies. Amidst this apocalyptic environment, Miranda leaves New York City with Dave, and encounter the remains of society as they try and adjust to their new reality.
Publishers Weekly gave the book a starred review, saying that "with its focus on a neurodiverse and disabled cast, probing exploration of caregiving and its tensions, and depiction of the determination to find joy and meaningful work in the aftermath of disaster, Penner's hopeful postapocalyptic vision pushes the subgenre forward."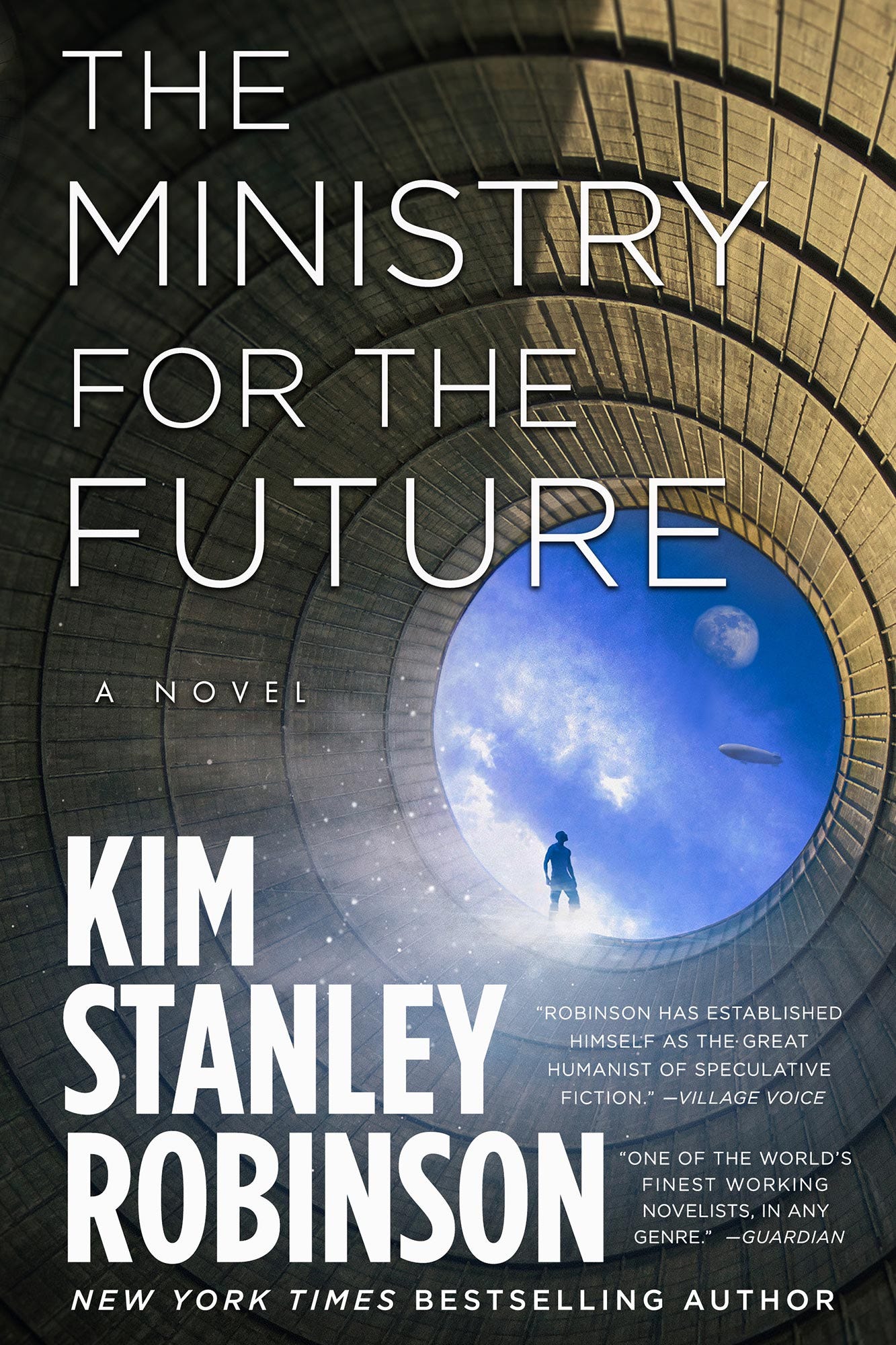 The Ministry for the Future by Kim Stanley Robinson
Kim Stanley Robinson has produced some of the best novels about the near future and climate change that I've ever read: works like Aurora and New York 2140 have absolutely changed how I look at the future of the planet.
His latest is set just decades from now as an agency set up by the Paris Climate Accords works to set up a skunkworks division to help push the efforts to mitigate the changing climate on a faster track.
Publishers Weekly gave the book a starred review, saying that "Robinson masterfully integrates the practical details of environmental crises and geoengineering projects into a sweeping, optimistic portrait of humanity's ability to cooperate in the face of disaster."
Read an excerpt here.
The Invisible Life of Addie LaRue by V.E. Schwab
In 1714, a young woman named Addie LaRue makes a rash decision right before her she's set to be wed. After summoning a stranger, she wishes to be completely free, and to live forever to explore the world. She gets her wish, but it isn't what she expects: she can't die, but everyone she ever meets forgets about her, leaving her to live a life of loneliness. 300 years later, a bookseller remembers her.
The novel's gotten starred reviews from Kirkus Reviews, Library Journal, and Publishers Weekly. I've just finished this one, and it's a really wonderful, captivating story about loneliness, and the value of human contact.
Read an excerpt here and here.
---
October 13th
Ring Shout by P. Djèlí Clark
In P. Djèlí Clark's debut novel, otherworldly monsters use white supremacy as a tool to take over the world, and in 1922, the Ku Klux Klan is in its ascendancy, helped by a spell in the form of the film Birth of a Nation. Three Black woman stand in the way of the Klu Kluxes as they're gathering for a final assault to take over the world.
Kirkus Reviews says that Clark "cunningly and pithily weaves in African folklore, American history, and sociopolitical tropes that resonate with our present-day racial upheaval."
Read an excerpt.
Attack Surface by Cory Doctorow
Set in the same world as Little Brother and Homeland, Cory Doctorow is back with a new story about activists pushing against an oppressive government. In Attack Surface, he follows cybersecurity specialize Masha Maximov, who uses her skills at a major international cybersecurity firm, often helping oppressive regimes crack down on their citizens. She's sympathetic to the oppressed and helps them out on the side, and it was easy for her to rationalize her work when the targets are far from the US. But when their efforts come home, her loyalties are tested, especially when a friend, Marcus Yallow, is one of the ones targeted.
If you want to learn a bit more about the book, I spoke with Doctorow earlier this year over on Polygon. Read an excerpt here.
Trinity Sight by Jennifer Givhan
An anthropologist named Calliope Santiago is driving home from work and experiences a bright flash of light, and crashes. When she awakens, she discovers that almost everyone has vanished, and that New Mexico has turned into an unforgiving landscape of volcanoes, monsters, and magic. Along with her son and unborn twins, she and a neighbor's child navigate this new wilderness, meeting survivors along the way as they try and find safety.
Kirkus Reviews notes that Givhan "employs Southwestern Puebloan mythology to inform the plot," as well as more contemporary tensions between the US Government, atomic bombs, and more.
The Once and Future Witches by Alix E. Harrow
Last year, I was blown away by Alix E. Harrow's The Ten Thousand Years of January, and I've been looking forward to her followup, The Once and Future Witches. Set during an alternate suffragette movement in the late 1800s, she imagines three sisters, Beatrice, Agnes, and Juniper as they work to resurrect witchcraft. When a mysterious tower appears in New Salem, they work to bring magic to the working class communities of their home to help the movement and bring the vote to women as a powerful, malevolent politician grabs power.
Read an excerpt.
Dune: The Duke of Caladan by Brian Herbert and Kevin J. Anderson
In case you haven't heard, Frank Herbert's Dune is getting a new film adaptation. Brian Herbert and Kevin J. Anderson, who have expanded on his original novels with a number of prequels and sequels, return to the franchise for a new story — the first of a trilogy — about Leto Atreides and his rise to power just prior to the events of the original novel.
Read an excerpt.
The Midnight Bargain by C.L. Polk
A sorceress secretly practices magic, wanting to become a full-fledged magician. That calling is reserved for men, however, and she desperately wants to avoid marriage and being slapped with a collar that'll negate her abilities to protect her unborn children. She finds a way around this though: a grimoire that has everything she needs. But it's stolen before she can buy it. To try and get it back, she summons a demon, which complicates her life immeasurably.
Read an excerpt.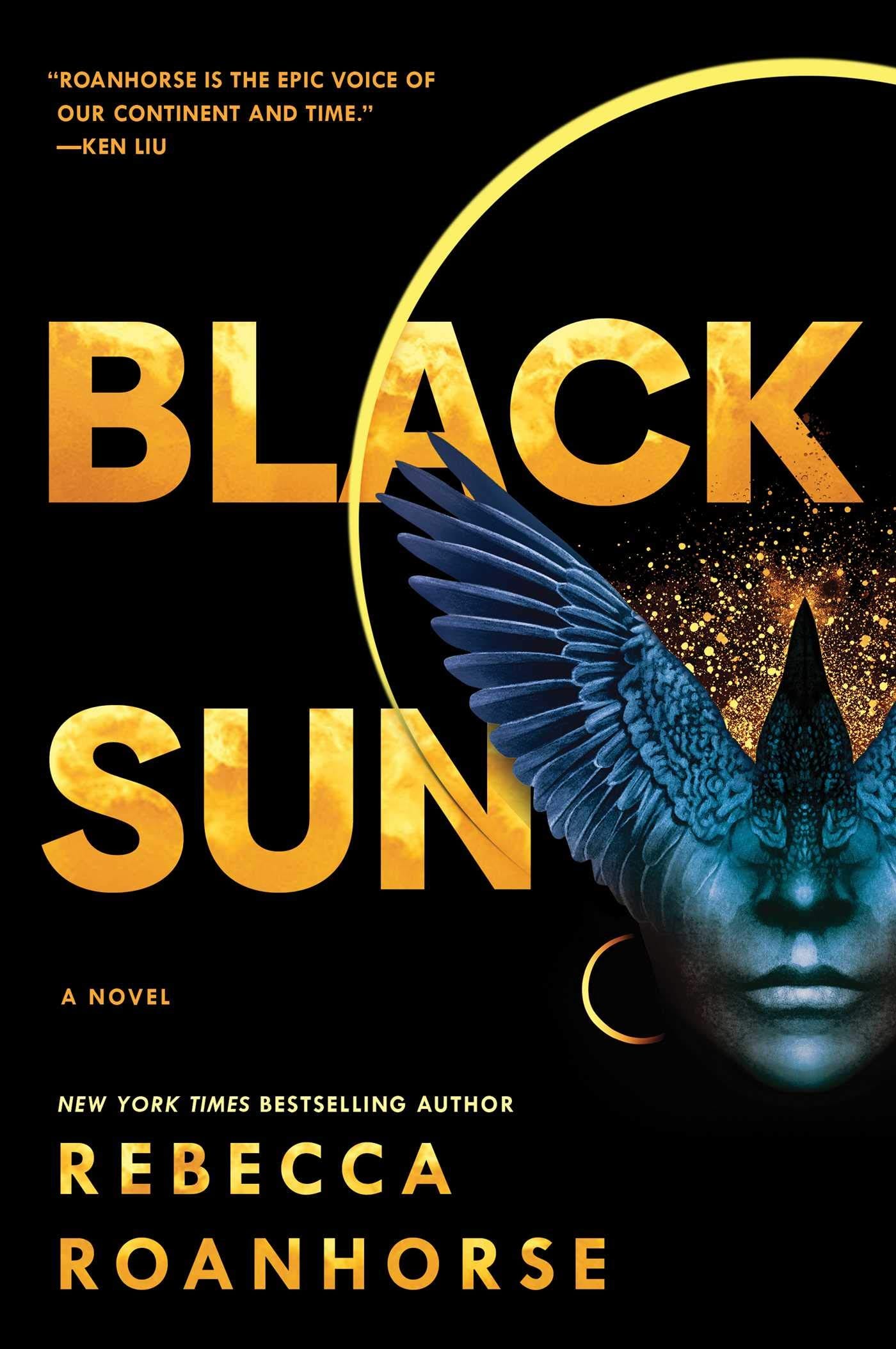 Black Sun by Rebecca Roanhorse
I've really enjoyed Rebecca Roanhorse's novels Trail of Lightning and Storm of Locusts, with Black Sun, she's exploring a new world, one inspired by pre-Columbian America. The winter solstice is approaching for the city of Tova, in a year that's also set to bring a solar eclipse, an event foretold to bring about the end of the world.
Roanhorse follows three unique individuals as trouble brews: a priestess who's held onto power, a sailor who holds the special ability to calm minds and storms, and her passenger, a special young man who's on a mission of revenge, seeing to right a wrong made decades ago.
The book picked up three starred reviews from Kirkus Reviews, Library Journal, and Publishers Weekly. Read an excerpt.
In the Black by Patrick Tomlinson
In the distant future, the captain of a military starship is dispatched to a demilitarized zone at the edge of human space, where satellites are quietly going out. When they arrive, they discover an advanced alien ship, and have to figure out how to navigate a tangled diplomatic web without accidentally kicking off a disastrous war.
Read an excerpt.
---
October 20th
Machine by Elizabeth Bear
I enjoyed Elizabeth Bear's novel Ancestral Night when I read it last year, — it follows a couple of salvage operators who end up discovering a massive alien ship with a terrible secret onboard, leading to further problems.
In this followup, Bear introduces us to Jens, a doctor who's dispatched to ailing alien ships to help engineer cures for unknown illnesses. When she's hailed by a distress signal, she discovers a ship docked to a lost generation ship from Earth. The crew of the newer ship is suffering from some sort of illness, and the older ship's AI is trapped in an android body. It's up to Jens to figure out the history between the two ships to save them.
Publishers Weeklygave the novel a starred review, and says that "Bear's vivid tale, narrated by the wry, almost painfully self-aware Jens, bristles with inventive science and riveting action scenes."
Read an excerpt.
The Neil Gaiman Reader by Neil Gaiman
Neil Gaiman is a prolific author, and a new volume brings together a number (52) of his short stories that span his career. This looks like a solid collection.
Phoenix Extravagant by Yoon Ha Lee
Set in a fantasy world that draws inspiration from the Japanese invasion of Korea, Phoenix Extravagant, follows Gyen Jebi, who doesn't want to fight against their oppressive government: they just want to be an artist. They're recruited to paint the Ministry of Armor's automated soldiers with magical sigils, and when they discover that the Razanei government is responsible for some atrocities, they have to figure out how to steal a massive robotic dragon and join the fight.
Liz Bourke, writing for Locus Magazine, writer that "this is an elegant, eloquent novel, tense and full of incident," and that it's "deeply concerned with art: art as art, art as useful object, art as history and heritage."
Read an excerpt.
To Hold Up the Sky by Cixin Liu
Liu Cixin is best-known for books like The Three-Body Problem, The Dark Forest, and Death's End. He's produced a number of short stories over the years, and a new collection brings his shorter works together.
The Tinderbox: Soldier of Indira by Lou Diamond Phillips
Stargate Universe and Longmire actor Lou Diamond Phillips turns his hand to science fiction with his debut novel The Tinderbox: Solider of Indira. It follows a reluctant Indiran soldier named Everson, who ends up stranded on a hostile desert planet. He's pursued by dissidents who want to use him to overthrow their king by retrieving an ancient piece of technology known as the Tinderbox. Everything changes when he meets Allegra, the daughter of the king, and the two are forced to rely on one another in order to survive.
Hope Runners of Gridlock by Simon de la Rouviere
18 years ago, Flora Kaigo watched as her father, a Hope Runner, vanished from Gridlock, never to be seen again. Since then, she's worked to try and find answers. Other Hope Runners have tried to find him, only to vanish as well. When one shows up dead at the gates of the city, she finally has a clue to go after him, and as she does so, discovers the truth about the city and his fate.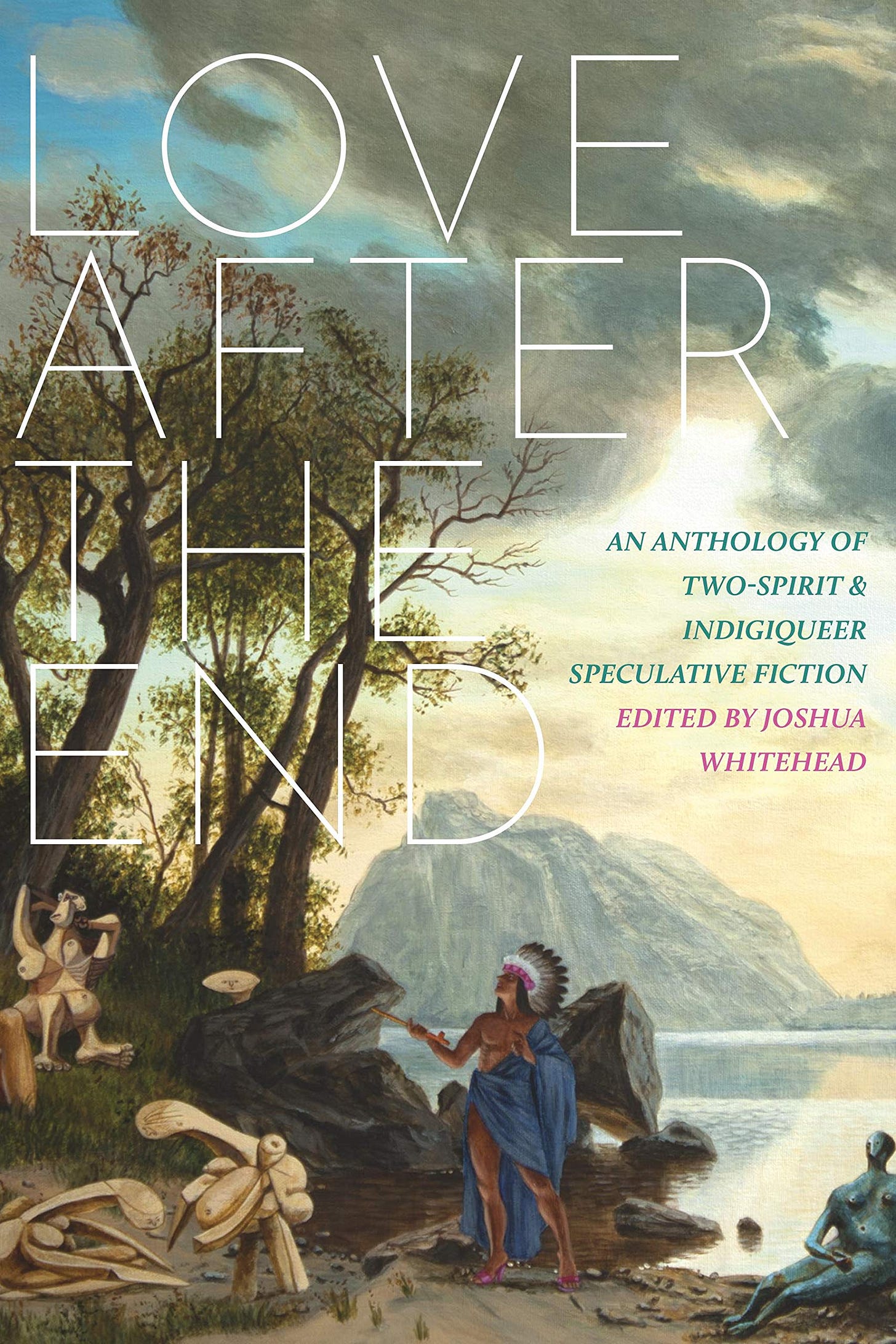 Love after the End: An Anthology of Two-Spirit and Indigiqueer Speculative Fiction edited by Joshua Whitehead
This new anthology features a number of stories from a bunch of rising indigenous authors, and features stories about AI rats, trees transplanted into space, virtual reality, and more.
Read an excerpt.
---
October 27th
The Unraveling by Benjamin Rosenbaum (UPDATE: Erewhon Books says that this has been bumped to 2021 )
In the distant future, advanced technologies mean that people throughout the galaxy have more than one body, privacy is a thing of the past, and families grow up in a rigid social structure. In this environment, Young Fift is a staid, and who works to maintain their position within their culture. That's made more difficult because of a friendship that they maintain with Shria, a bioengineer. They begin to rebel against the cultural rules that hold them in place, and the two are forced to make some difficult choices: staying the course, or true to their feelings for one another.
Dead Lies Dreaming by Charles Stross
The latest installment in Stross's long-running Landry Files series, which he notes is a bit of a different take on the world. We follow Wendy Deere, a transhuman security specialize who's been tasked with hunting down a band of criminals known as "The Lost Boys" as they try and steal a copy of the Necronomicon.
Publishers Weekly says that Stross "still hits the bull's-eye with this fresh take on the caper genre."
Read an excerpt.
---
Thanks for reading — let me know what books here caught your eye and what you're excited to pick up in the next month or so. I'll have a roundup newsletter out to folks in the next couple of days as well. Stay tuned!
Andrew